Prior to colonization, Ohio's forests were home to predators like wolves that helped balance populations of smaller herbivorous wildlife. But as predator populations have declined due to habitat destruction and fragmentation, populations of some species—like white-tailed deer—have grown beyond what some areas can support without causing degradation to the environment.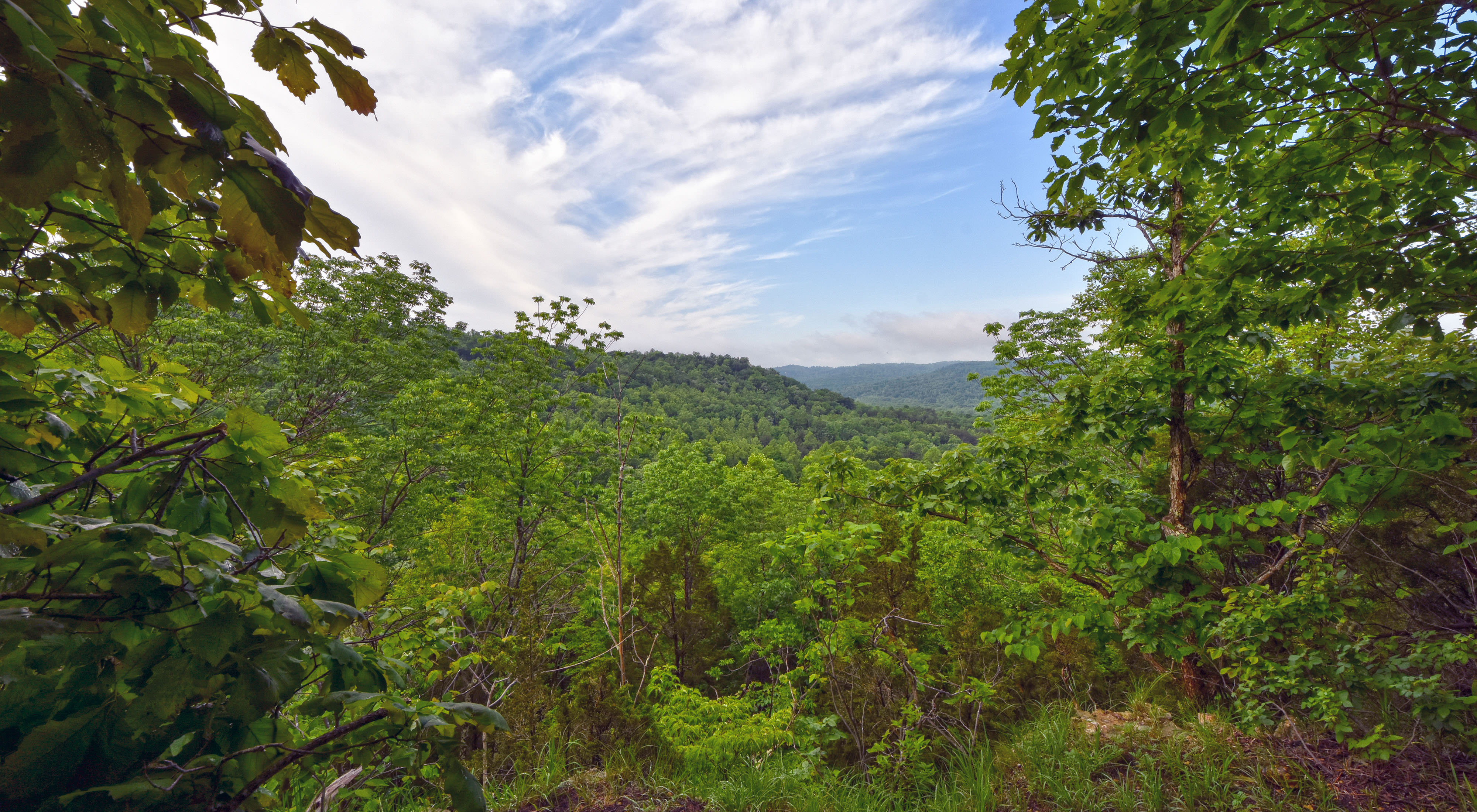 Edge of Appalachia Preserve
Hunting in specified areas of our Edge of Appalachia Preserve is by permit-only.
©
Randall Schieber
Growing populations of white-tailed deer in Ohio have resulted in degradation of many natural areas due to increased deer browse. Deer feed primarily on the leaves, twigs and buds of woody plants. In forests, young trees are particularly susceptible to deer browse. But hunting can help. TNC land managers carefully consider the health and integrity of the preserves we steward and create management plans that consider environmental, community and cultural factors. In some areas, land managers have determined that limited hunting opportunities can help our preserves thrive.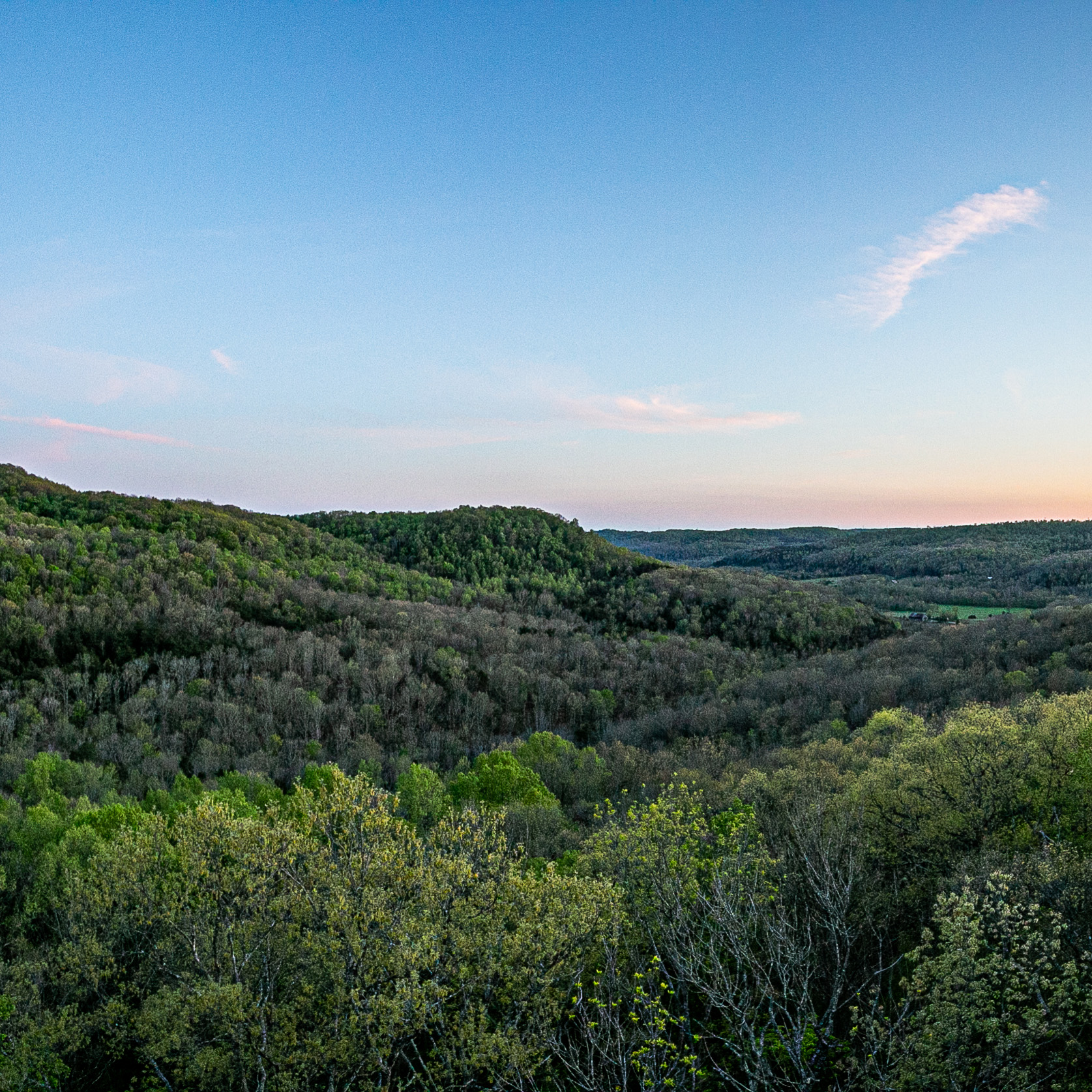 Edge of Appalachia Preserve
Hunting areas at our Edge of Appalachia Preserve are rugged and mostly wooded.
©
David Ike
Hunting at Edge of Appalachia
The Nature Conservancy and the Cincinnati Museum Center provide for limited deer hunting with written permission on 2,400 acres at the Edge of Appalachia Preserve System in Adams County. This area is rugged, mostly wooded and permits are available first-come, first-served. This year a maximum of 250 permits will be issued, and 100 of those will be reserved for those who reside in Adams County.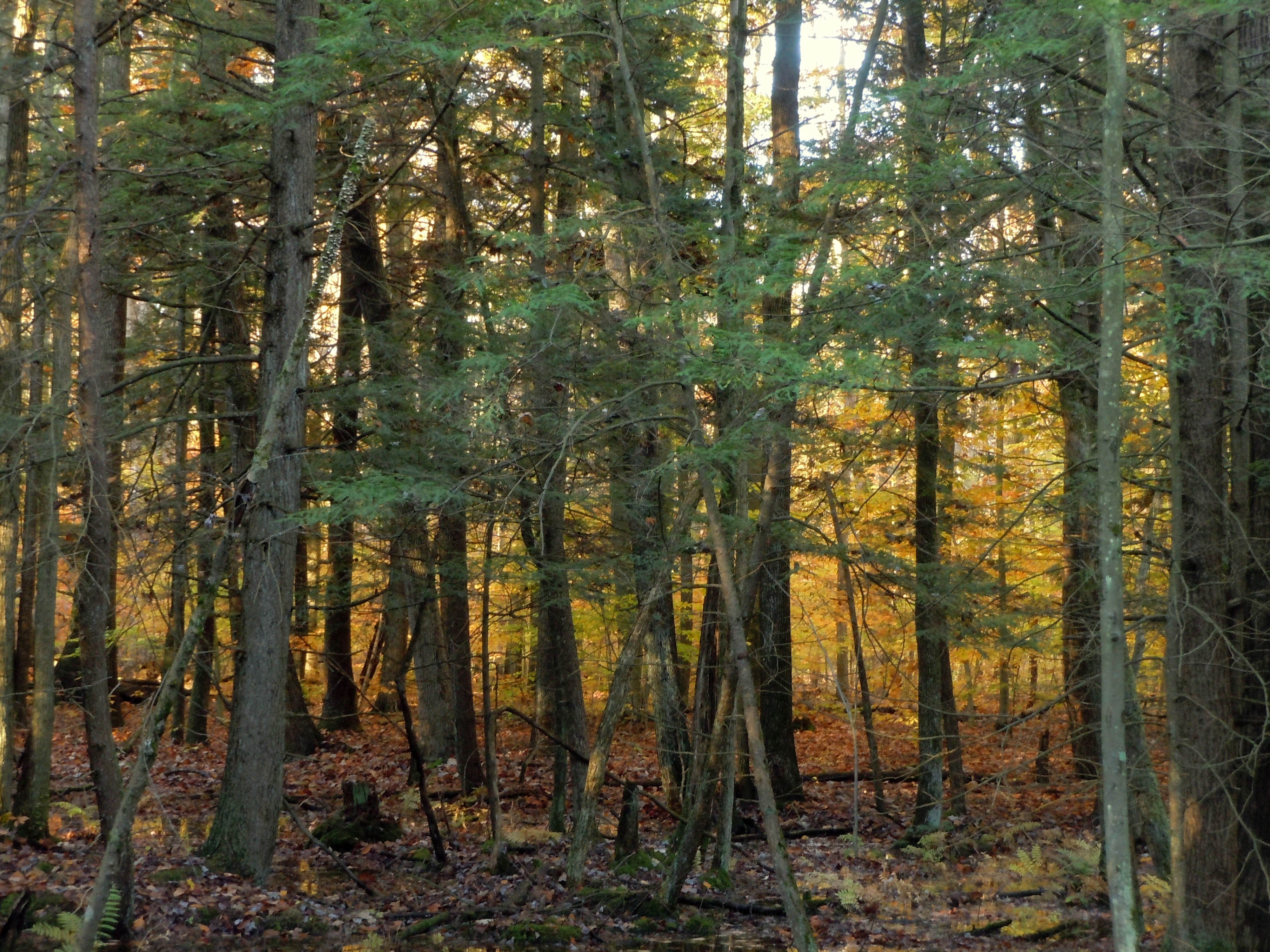 Morgan Swamp Preserve
Hunting areas at our Morgan Swamp Preserve are rugged and mostly wooded.
©
Terry Seidel/TNC
The Nature Conservancy provides for limited hunting by written permission at Morgan Swamp Preserve in a designated area. This area is rugged and mostly wooded. A limited number of permits will be issued this year. These permits are not first-come, first-served but are granted by proximity to the preserve, with local hunters receiving preference.
How to Apply for a Hunting Permit
Permission to hunt is granted by Nature Conservancy staff to a limited number of applicants each year.
Morgan Swamp hunting applications will be open from July 15-August 15. Please click this link during the open application period to apply.
Applications for hunting at Edge of Appalachia will open in August 2023. Please check back then to apply.
For general hunting or permit questions, please contact:
Hunting Guidelines
Before applying for a hunting permit, please read our hunting guidelines.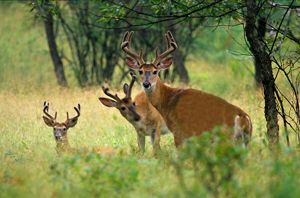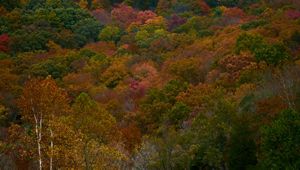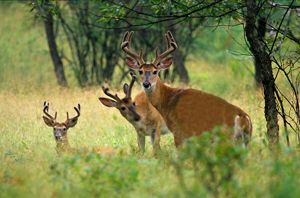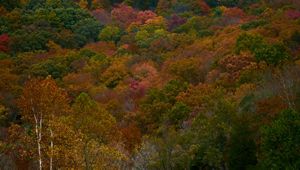 The Hunter and Guest shall abide by the following conditions and restrictions at all times:

The Hunter and Guest must comply with all local, state, and federal laws and ordinances governing hunting activities, including obtaining government licenses or permits required. All federal and state hunting and game laws and regulations must be followed. Please refer to the current Ohio Hunting and Trapping Regulations available from the Ohio Department of Natural Resources, Division of Wildlife.
No species other than white-tailed deer may be hunted under this Permit.
Please respect private property. Hunters are responsible for staying within preserve boundaries. Trespassing on adjacent private lands is expressly prohibited. TNC land may not be accessed from adjacent private land without the expressed permission of that landowner.
No hunting is allowed within a 1,000-foot radius of any residence.
No permanent deer stands are allowed. Deer stands may not be nailed, bolted, or otherwise attached to trees using any hardware that penetrates the tree. Only ladder stands—no climbing with spikes. All stands/blinds must be completely removed from the preserve by March 1st, 2024. Any stands/blinds found after this date shall become the property of TNC and may be removed by TNC.
Any deer stands or blinds left for more than one day must be visibly tagged with the permit number assigned to the hunter who placed it. The tag and permit number must be easily visible from the ground. Any stand or blind found without a tag and permit number will be assumed to belong to an unpermitted hunter and will be immediately removed.
No baiting is allowed on TNC property. This includes corn or apple piles, mineral licks, etc.
No motorized vehicles of any kind are allowed on TNC land.
No unnecessary discharge of any firearm, bow, or crossbow is allowed (including target practice).
No vegetation may be cut or removed.
Release of any animal species, native or non-native (such as pheasant), is strictly forbidden.
No fires, camping or littering is allowed. Please remove used cartridges from the site.
Do not field dress on trails or in parking areas.
Alcohol is prohibited on TNC property.
For our Morgan Swamp Preserve, hunting on Nature Conservancy land south of Shaffer Road to TNC's office on Callender Road is bow only.
Hunting FAQs
Yes. Special permits are required to hunt at TNC properties. For more information about applying for a hunting permit, see section on Hunting Permits.

Our 2023 Morgan Swamp hunting permit application period will be open from July 15th through August 15th.

Our 2023 Edge of Applachia hunting permit application period will open in August. More information will be available soon.

Applications may be accepted after the initial application period at the discretion of preserve staff based on permit availability.

For general hunting questions for our Morgan Swamp Preserve, please contact Derrick Cooper at derrick.cooper@tnc.org.

For general hunting questions for our Edge of Appalachia Preserve, please contact Rich McCarty at 937-544-2880 ext. 16.
Additional Hunting Resources