Estimated Read Time: 3 mintues
What Is an Aquifer?
Think of every lake you've ever been to. Now imagine that lake deep underground. That's an aquifer: an underground layer of permeable rock that holds groundwater. Every stream, creek, lake and rainfall event can recharge these groundwater resources with water percolating through the layers of the earth until they reach underground basins. Aquifers store groundwater until it resurfaces through rivers, streams, seeps and springs.
Everything is connected. The health of the land above and upstream of the aquifer is tied to the health of the aquifer itself. And the health of the aquifer is fundamental for determining the quality and quanity of groundwater available for people and nature to use. 
Where Does Your Water Come From?
Who Uses an Aquifer?
We all do. We depend on aquifers for water, food, jobs and recreation. Which is why The Nature Conservancy works to protect the Arbuckle-Simpson Aquifer, a precious source of water for all life and economic development in south-central Oklahoma. Along with an astonishing array of plants and wildlife, approximately 150,000 people in south-central Oklahoma depend on a healthy, sustainable Arbuckle-Simpson Aquifer as their resource for water.
It provides drinking water to the surrounding communities including of Ada, Sulphur, Davis, Tishomingo and Durant; water for agriculture, mining and other industries; and exceptional recreational opportunities for hunters, anglers, and other outdoor enthusiasts.
Protecting the Arbuckle-Simpson Aquifer for More Than 20 Years
In 1994, Buddy Smith generously gifted 2,174 acres to The Nature Conservancy of Oklahoma (TNC) to be protected in its natural state. Years later, an additional 686 acres were donated bringing the total acreage to 2,860. This acreage is now the Pontotoc Ridge Preserve, a prime example of healthy, natural, crosstimbers, bottomland hardwood forest, limestone outcrop and prairie landscape. This preserve is also home to high quality springs, seeps and streams that provide a critical recharge source to the Arbuckle-Simpson Aquifer.
TNC, along with the help of the Chickasaw Nation, Veolia Water, Dolese Bros. Co. and many others, purchased 3,600 acres nearby along two miles of the upper Blue River. This area, now known as the Oka' Yanahli Preserve, meaning "flowing water" in Chickasaw, protects the headwaters of the Blue River as well as, two miles of its banks, ensuring lasting protection for one of only two free-flowing rivers in Oklahoma.
The Blue River accounts for 54 percent of the discharge from the eastern portion of the Arbuckle-Simpson Aquifer and provides the drinking water for the City of Durant, which is ranked the fastest growing rural city in Oklahoma. A growing population dramatically increases the demand for water and places additional strain on the aquifer.
Due to this growing demand, Senate Bill 288, passed in May 2003, imposes a moratorium on the issuance of any temporary groundwater permit for municipal or public water supply use. SB 288 also adds a requirement for approval: the OK Water Resources Board must find that the proposed use is not likely to degrade or interfere with springs or streams flowing from the aquifer. The legislation sets a new precedent in the permit approval process.
"Chickasaw people have recognized the beauty and significance of the Blue River for more than 160 years. We are pleased to work with The Nature Conservancy to preserve the beautiful Oka' Yanahli Preserve for generations to come," says Governor Bill Anoatubby, Chickasaw Nation.
Arbuckle-Simpson Aquifer
The Arbuckle-Simpson Aquifer covers an area of approximately 520 squares miles across Carter, Coal, Johnston, Murray and Pontotoc Counties. This aquifer supports an astonishing array of plants and wildlife along with over 150,000 people in south-central Oklahoma. 
Click on the town names to discover more about how this aquifer supports these communities. 
Ada
The Arbuckle-Simpson Aquifer provides drinking water to the City of Ada which is home to over 17,000 people. It is estimated that 80-100 gallons of water are used per day per person for indoor household uses.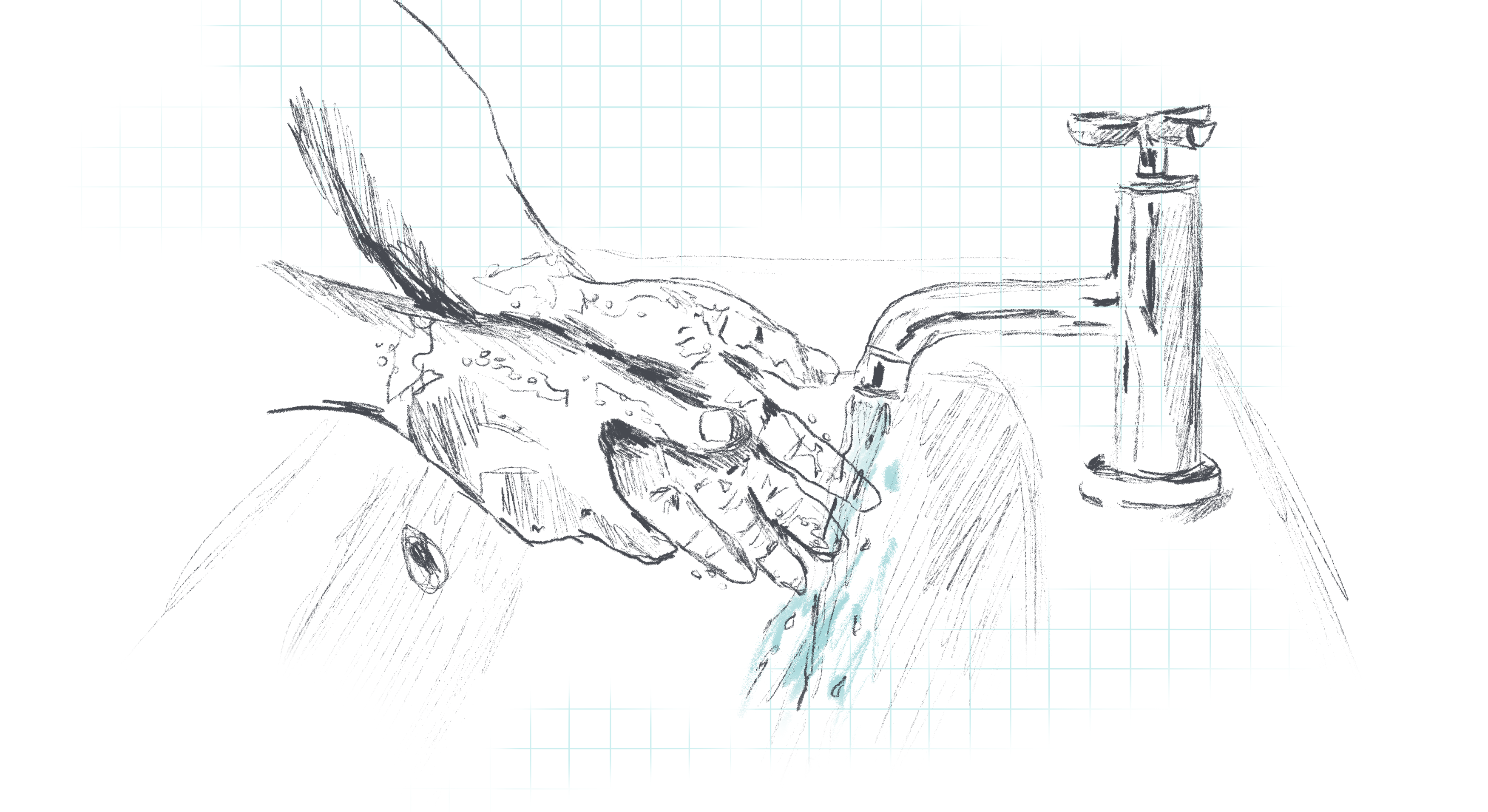 Sulphur
Sulphur is much smaller than other cities at just over 5,000 people. However, it is home to the Artesian Hotel, Chickasaw National Recreation Area & Cultural Center and swimming holes that draw tourists who put more strain on the aquifer's resources.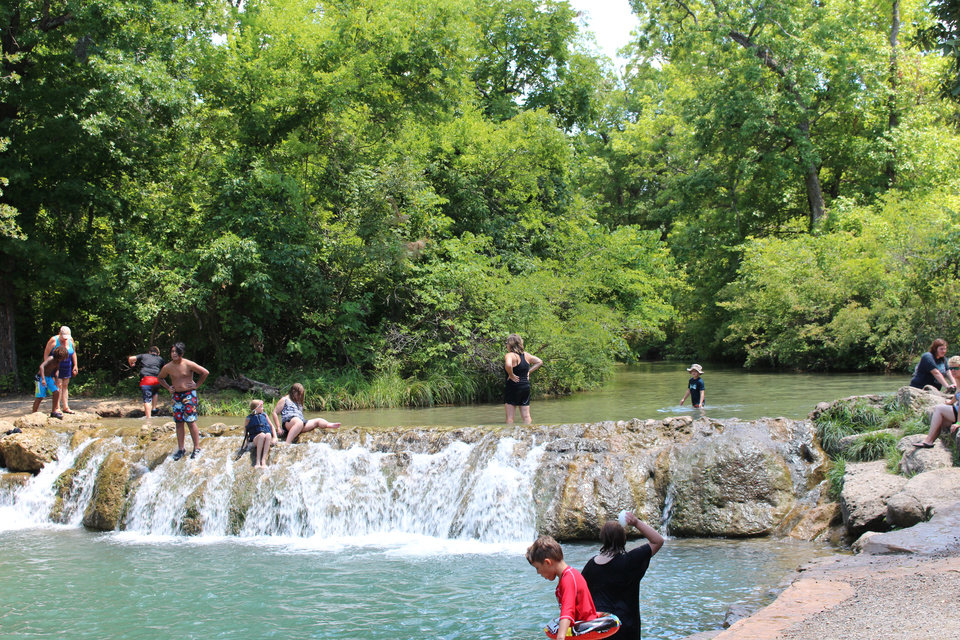 Durant
Durant is the headquarters of the Choctaw Nation and has a population size of over 18,000. The Choctaw Casino Resort and nearby Lake Texoma State Park draw a large tourist crowd from both Oklahoma and Texas increasing the water demand on the aquifer.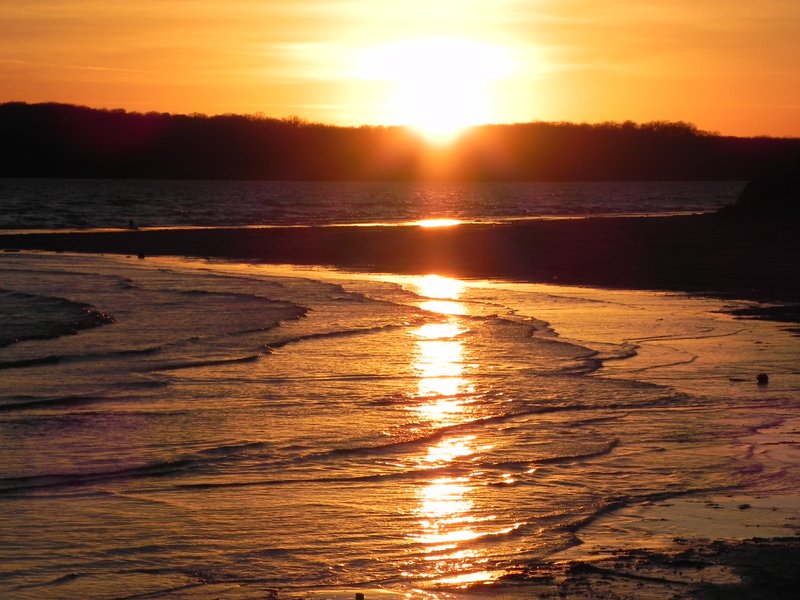 H20, The Molecule that Made Us
Planning for the Future, Together
The Pontotoc Ridge and Oka' Yanahli Preserves are sites that inspire conservation work in the Arbuckle Plains and along the Blue River on private land. The results provide a template for restoration, sustainable use, education and protection.
"Our work to protect the waters of the Arbuckle-Simpson Aquifer is a prime example of how a variety of organizations can come together to synchronize their actions in a way that will ensure the future of water for nature and people," says Mike Fuhr, Oklahoma State Director.
The Arbuckle-Simpson Aquifer and Blue River are on the cusp of the next generation of critical water management decisions. With several decades of water conservation experience, TNC is leading in scientific expertise and collaborating with partners to ensure the future of the Arbuckle-Simpson Aquifer's water for people and nature. We believe that human needs can be met without sacrificing the health of the freshwater systems upon which all life depends.
"We realize the importance of this region to local citizens, communities and industries and take seriously the need to act responsibly in conserving its natural resources. Our company believes the greatest conservation impacts will be made through the collaborative efforts of all stakeholders," says Mark Helm, President of Dolese Bros. Co.
Stand Up for Nature
Since 1986, we have worked to conserve Oklahoma's magnificent landscapes and unique biodiversity totaling more than 100,000 acres. When you donate today, you will help ensure a thriving natural environment for future generations of Oklahoma.