Protecting one of the world's largest swathes of temperate rainforests in Chile
TNC is working with local people to implement projects that ensure livelihoods and sustainability, including Chile's first forest carbon project, the largest reforestation effort in Chile. Working with local artisanal fisheries, TNC and partners promote responsible fishing and support for creating marine protected areas.
The Valdivian Coastal Reserve is part of an ancient temperate rainforest rising from Chile's southern coastline. This vast stretch of coastal forest is a remnant of millennia past—when it was connected to the forests of New Zealand and Australia. In fact, some species are more closely related to species from those distant places rather than the Americas. During the last Ice Age, this coastal range served as a freeze-free refuge for a multitude of species found nowhere else on Earth. Among these unique species are two of the planet's longest living tree species. Olivillo trees, which can live up to 400 years, survive in large stands only on the western slopes of this range, and alerce trees, which resemble North American giant sequoias, have life spans of up to 4,000 years.
Using science, local knowledge, innovation, and a collaborative approach, The Nature Conservancy (TNC) is protecting these species and securing Earth's diversity of life for future generations.
History of the Valdivian Coastal Reserve
The March 22, 2005, inauguration of the Valdivian Coastal Reserve was a major milestone toward preserving this temperate rainforest. The property where the Valdivian Coastal Reserve now stands was first acquired in late 2003 at public auction following the bankruptcy of a forestry company. Since then, The Nature Conservancy has been managing the Valdivian Coastal Reserve and working closely with neighboring fishing villages and indigenous communities to maintain traditional land uses and encourage compatible local economic development as part of the Reserve's overall conservation strategy. Working with local partners, TNC has achieved numerous conservation successes through preservation of the nearly 150,000 acres protected by the Valdivian Coastal Reserve.
The Communities Surrounding the Valdivian Coastal Reserve

The Valdivian Coastal Reserve is located in a territory with a long-standing history of human occupation, forming a culturally diverse region that includes indigenous communities such as the Mapuche, workers, and settlers. The hard legacy of past human activity is present in both the archaeological sites of the coast and in the local memory that keeps the history in the communities alive. Mapuche traditions—like the visit to Ngen Chaway—are in recovery in the communities of Huiro and Chaihuín and remain fully in force in the Mashue and Pilpilcahuín societies.
The relationship of local actors with the territory is inextricably linked to the use of natural resources, which include firewood, fruits, medicinal plants, and marine resources. The latter is a crucial source of income and food and are also equally important for social organizations and local memory. Similarly, ranching is an important activity and a substantial part of the identity of these communities. According to the 2002 national census, the Valdivian Coastal Reserve's buffer area, which covers 1,740 km², is inhabited by approximately 1,988 people. In the immediate vicinity of the Reserve are the towns of Chaihuín, Huiro, and Cadillal and a few kilometers away, the village of Huape. According to official figures, a significant part of these communities is in a situation of high vulnerability. The inhabitants of these regions are dedicated to activities like fishing, ranching, and tourism.
Hueicolla and Lamehuapi are also located in areas close to the Reserve. Hueicolla, according to the 2002 census, has about 50 inhabitants, but the population that resides there permanently is considerably less. The town of Lamehuapi has a dozen houses that are used by artisanal fishermen from the communities of Niebla and La Unión.
Valdivia Coastal Reserve
×
×
×
×
×
×
Our conservation work
TNC is working with local people to implement projects that ensure livelihoods and sustainability, including:
Chile's first forest carbon project: Through the Verified Carbon Standard, the project avoided the release of almost 400,000 tons of greenhouse gas emissions into the atmosphere.
Ecological restoration at the landscape level: TNC plans to make the greatest long-term restoration effort in Chile by replacing an area of ​​of eucalyptus plantations with native species of approximately 3,000 hectares (7,413 acres) in the next 20 years.
Land and sea conservation: Working with local artisanal fisheries and its partners, TNC promotes responsible fishing and support for creating marine protected areas. The conservation plan for the Reserve—designed by dozens of scientists, academics, members of the local communities, government agencies and non-profit organizations—identifies conservation priorities, monitors progress, and recommends strategies for the Reserve's continued, effective protection. Research methodology and conservation planning were developed according to TNC's strategies and guidelines.
What is a Management Plan
It is a guide for The Nature Conservancy's actions in the Valdivian Coastal Reserve, developing planning elements, especially strategies and goals related to each of the Reserve's biological, cultural and human welfare conservation targets. We used the methodology of the "Open Standards for Conservation Practice" developed in 2013 by the "Conservation Measures Partnership" Alliance of which TNC is a part of. 
What Are We Protecting: Conservation Objectives
With more than half of the Earth's temperate rainforests already lost due to human activities, the 125,000-acre Reserve plays a critical role in protecting one of the world's largest swathes of such forests. Those old growth forests—including endangered Alerce trees dating back more than 2,500 years—store some of the largest amounts of carbon per acre in the world, helping to mitigate climate change.
Our Partners
In addition to being a model for community conservation in Chile and Latin America, The Nature Conservancy donated almost ten thousand hectares (24,710 acres) of native forests to help create the Alerce Coastal National Park, in the region of Los Ríos, Chile. Together, these two areas protect more than 74,000 hectares (18,2857 acres) of millenary temperate and humid forests, within the framework of one of the first public-private cooperation agreements for conservation in Chile.
TNC's Valdivia Costal Reserve staff work with partners and local people to implement projects that save rainforests from the threats of deforestation and forest degradation and ensure livelihoods and sustainability.

Claudia Antillanca
Administrative Assistant
Claudia Antillanca lives in the sector of Huiro and belongs to the indigenous community Antillanca, of Mapuche-Huilliche origin. She is very proud of her roots; her grandfather taught her to value nature, to respect and thank it for what it provides. Her love for the countryside lead her to become a veterinary technician for livestock. She is very happy to be able to work in an organization like TNC and in the Valdivian Coastal Reserve, where the conservation objective is the one that her grandfather Juan taught her at an early age. Her mission is to transmit this message to her son Julian and nieces Sayen and Antumalén. She considers herself a cheerful and optimistic person.
Danilo González
Park Ranger
Up until he was 37 years old, Danilo González Huala worked in the marine industry, first as a crew member and then in artisanal fishing.  In September 2006, he starts his career at TNC as a park ranger of the Valdivian Coastal Reserve, a position where he is always learning and has had a sea of ​​experiences related to conservation. Danilo's main focus is to transmit his experiences and the passion behind TNC's work to the Valdivian Coastal Reserve project.
Ester Hormazábal
Cleaner
Ester Verónica Hormazabal has been a housekeeper her whole life. She has two daughters and two granddaughters. She lives in the sector of Chaihuin with her husband. Since 2005, she has worked as a cleaning assistant in the Valdivian Coastal Reserve. She has worked here for 14 years and feels very happy to be a part of the conservation team.
Erwin Ovando
Park Ranger
Erwin's love for nature formed while growing up surrounded by forests, animals and birds. In 2019, he became father to his son Alonso, who fills him with happiness and a commitment to teach him to take care of and respect nature. His work at TNC as a park ranger makes him fortunate to work in a natural and beautiful environment while contributing to conservation.
Francisca Bardi
Conservation Coordinator
Francisca Bardi has been committed to nature from a very young age and has participated in environmental initiatives since her school days. She is an Environmental Engineer and has been part of the TNC team since 2017. She is a conservation coordinator working in collaboration with the strategies of TNC Chile and as a specialist in wetland conservation.
Francisca Tondreau  
TNC Chile Country Director
Francisca fell in love with nature as a child and decided to study Agronomy to make the world more harmonious for both people and ecosystems. She broadened her gaze and care for nature through public policy, working in the corporate world and social entrepreneurship. She landed at TNC in 2018. 
Francisco Torres Bruna
Conservation Coordinator 
Francisco has been a part of the Reserve team since 2019. Passionate about the forests and rural culture of southern Chile, he dreams of preserving rural environments and culture for future generations. He is an Agronomist Engineer with a  Master of Science from the SPRING Program (Technical University Dortmund in Germany). He has extensive management experience with different public, private, academia and civil society actors, with an emphasis on the use of participatory methodologies for socio-environmental planning and development.
Felipe Torres
Ocean Coordinator
Growing up in permanent contact with the coast, Felipe Torres has a strong passion for environmental conservation, especially ocean related. After his studies as a marine biologist at the Pontifical Catholic University of Chile, Felipe joined TNC in mid 2019 as an ocean coordinator for marine strategy in Chile. Although he is based in Santiago, Felipe works closely with the Valdivian Coastal Reserve, supporting conservation work and working with fishing communities.
Héctor Aguayo
Maintenance Assistant
Héctor Guido Aguayo G, is married and has two daughters. He has always lived in the sector of Chaihuin because it is a quiet place surrounded by nature. He worked as a shellfish diver until 2003, and has worked at the Valdivian Coastal Reserve as a carpenter teacher assistant since May 2004. In these 15 years at TNC, he has learned a lot about his work and the conservation project.
José Angelo Carreño
Park Ranger 
Jose Ángelo lived in the city of Santiago during his childhood and youth. In 2000, he returned to the area of Chaihuin where his mother's family is and served as a construction teacher assistant. In 2018, he joined TNC as a park ranger for the Valdivian Coastal Reserve. Ángelo has learned to appreciate the conservation of nature and living beings. He continues to learn and support the VCR project and enjoys sharing his knowledge with his friends and family.
Liliana Pezoa
Valdivian Coastal Reserve Administrator 
Liliana Pezoa is a Forestry Engineer from the Austral University of Chile and a Magister in Economics and Regional Management from the same house of studies. She has worked at TNC since 2005. She serves as the Administrator of the Valdivian Coastal Reserve and is proud to work at an institution whose mission is conservation. In her role as a mother and woman, she is aware of the need to recover and conserve natural environments and mitigate climate change with natural solutions, while ensuring a better world for future generations.
Llara Kritzner  
Conservation Coordinator
Llara Kritzner has been connected to nature since she was a child. Her vacations to the Nahuelbuta mountain range motivated her to study agronomy and live in the countryside. She currently works as a conservation coordinator committed to the challenge that nature and society can thrive together.
Marcela Martínez
Administrative Assistant
Marcela arrived at TNC three years ago without knowing much about conservation, but has learned the value of this work and the project she is a part of. She is an English teacher, and loves to read and watch series. Recently, Marcela became a mother, and ever since, her work has taken on a different importance. She thinks about the world that her daughter will inherit, and her daily actions focus more strongly on conservation.
Marcelo Antillanca  
Marine Park Ranger
Marcelo Antillanca was born in the community of Huiro. He is a great father and person. Looking for opportunities, he left his home and worked for more than 15 years in the aquaculture field. He returned home with the conviction of giving his life a spin and a better living for his family. On May 2014, he began at TNC as a marine park ranger, and since then, Marcelo has put all his effort and professionalism at the disposal of conservation.
Maryann Ramírez
Conservation Manager
Maryann Ramírez joined The Nature Conservancy (TNC) in 2012 as a Conservation Manager for Chile. In this role, she directs the conservation projects both in the Metropolitan Region and in the south of Chile, specifically in the Valdivian Coastal Reserve, focusing on the conservation of land, water and marine systems. She has worked for almost 20 years managing environmental and conservation initiatives in the public and non-governmental sectors specializing in water, innovation and project management. Maryann is a biochemistry engineer with a degree from the Pontifical Catholic University of Valparaíso, Chile, and has an environmental engineer degree from the University of Santiago de Compostela, Spain. She received her MBA from the Universidad Adolfo Ibáñez, Chile.
Mercedes Ibáñez
GIS / Data Specialist Southern Andes Science
Mercedes Ibáñez is a specialist in geographic information and works in science for TNC Chile's conservation program. She is a geographer from the Pontifical Catholic University of Chile with a degree in sustainable territorial economic development. She has extensive experience in the creation of public and private protected areas, management, tourism, sustainable development, database management, and topographic surveys.
Natalio Godoy  
Ocean Scientist, Southern Andes Conservation Program
From an early age, Natalio Godoy marveled at the ocean and its biodiversity, which motivated him to study marine biology and continue his postgraduate studies in marine ecology. Natalio joined TNC in 2016 as a marine scientist focused on the conservation of our marine biodiversity and its sustainable management. He works closely with local communities, government institutions and academia.
Patricia Poveda
Community Coordinator
Patricia Poveda joined the Valdivian Coastal Reserve (VCR) team in November 2004 as a park ranger. Currently, she works as a community coordinator and contract specialist for TNC in Chile, particularly for the VCR. Given her father's park ranger job, Patricia grew up in the middle of the Valdivian Forest, which formed her love for nature. Her life experience has brought her closer to conservation and keeps her working in this field.
Pablo Chatre  
Maintenance Manager
After many years of pilgrimage in other places like Valdivia, Don Pablo Chatre worked mostly in construction and as a laborer. In 2004, he returns to his homeland and becomes part of the Valdivian Coastal Reserve where he begins trying to repair the old dependencies left by the forestry company and ends up administering the cabins in Chaihuin, Colún and Hueicolla. He stands out for his innovation with wood, something that not everyone can see, and has applied it in his work in the dependencies. Don Pablo, a man of over 70 years, puts love in everything he does, has respect for nature and a unique commitment to his passions. He has always been an integral person, gives great advice to everyone on the team and encourages to make people better every day.
Sebastián Bonelli
Water Security Conservation Specialist, Southern Andes Conservation Program
Sebastián's work focuses on water security and the use of nature-based solutions for a better management and planning of water resources. To achieve this, he leads and articulates participatory processes that involve diverse sectors of interest, such as the Santiago Water Fund, a TNC initiative that has formally committed the public and private sectors to address the problems of water security and conservation in the Maipo River basin and the city of Santiago de Chile.
Teninson Antillanca  
Park Ranger
Teninson Antillanca was born and raised in the area of Huiro, where he belongs to the Community and Indigenous Association of Fishermen and works for the management areas to conserve marine resources. The sea has been, for many generations, the livelihood of many and a source of work for his grandparents. He hopes to keep it this way for many other generations and to continue mollusk extraction, seaweed farming and artisanal fishing. Teninson is a Technician in food processing, and worked three years in production companies. He has been working for two years with TNC as a park ranger of the Valdivian Coastal Reserve and has learned a great deal about conservation, both from the forests and from the waters. He is a cheerful and proactive person.
The Valdivian Coastal Reserve is a natural reserve of about 50,000 hectares (123,550 acres) located in the Pelada Mountain Range, in the Los Ríos Region, in Chile. The Reserve is open to the public and has trails and beaches that receive many visitors in the summertime. The Reserve also has several educational and scientific projects and is one of the focal points of the region for ecological research and conservation.
TNC's work has shown that species such as Darwin's Fox, previously thought to exist only in the Nahuelbuta National Park and Chiloé Island, can be found in the Valdivian Coastal Reserve as well. Find out more about our discoveries here. 
Wildlife
×
×
×
×
×
The Valdivian Coastal Reserve is a global biodiversity hotspot that harbors Chile's highest concentrations of rare and unique species found nowhere else on Earth. Using science, local knowledge, innovation, and a collaborative approach, The Nature Conservancy (TNC) is protecting these species and securing Earth's diversity of life for future generations. 
Video
Sustainable use of natural resources.
The Nature Conservancy is helping to protect this rare temperate rainforest and it's coastal wildlife by working with local people.
Video
The Humboldt Current
The Humboldt Current in Chile is one of the richest marine ecosystems on the planet and among the 10 most important fisheries in the world.
Video
The Valdivian Coastal Reserve
Over a decade ago, The Nature Conservancy in southern Chile rescued 50,000 hectares of the Valdivian forest, creating the initiative known as the Valdivian Coastal Reserve.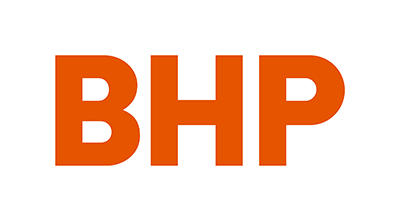 The Nature Conservancy works across the globe on conservation strategies ranging from protection of critical lands and waters to building and supporting resilient and sustainable conservation economies. In the face of a rapidly changing climate, the Conservancy recognizes the urgency to accelerate conservation in key regions and habitats with global ecological relevance. To advance the Conservancy's mission and improve the quality of lands and waters that populations around the world depend on, the Conservancy and BHP are working together on the Valdivian Coastal Reserve to preserve this emblematic land for Chile and the world.